Informatica's 2017 data security partner of the year!
Informatica has recognized ASP'S commitment to their customers by successfully delivering world-class data governance, archiving, and security solutions via Informatica products ILM/Data archive, test data management, data privacy management, and dynamic masking.
A Reliable Team of Experts in Data Security
ASP is focused on providing organizations unified and centralized solutions to maximize the value of their data through our best-in-class data governance services and products. Through these solutions, companies will come to appreciate and understand what data provides the most value, what data needs to be secured, and what data needs to be purged away. They will be able to apply these solutions globally, across all business units, across all application platforms, and all data centers, regardless of where they reside in the world.
Our team is made up of enterprise application, database, data, and storage architects, security experts, application retirement and archiving veterans that have combined their years of experience to deliver solutions with agility, consistency, and simplicity. As a result, our customers can take these solutions and own them, growing these services corporate-wide through user buy-in and adoption.
Each of our solutions encompasses the following drivers to ensure customer success:
ASP has developed alliances with key strategic leaders in the information management space in order to provide world-class solutions for our customers. Our alignment with key technology leaders allows ASP to deliver the best mix of technology and process solutions to maximize our client's Data Value.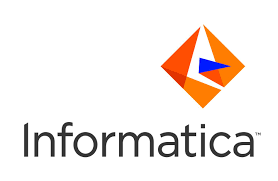 INFORMATICA PLATINUM PARTNER AND 2017 DATA SECURITY PARTNER OF THE YEAR!
ASP is a Platinum Partner Systems Integrator for Informatica Data Management, Data Privacy and Data Governance products including ILM Data Archive, Data Masking, Test Data Management, Enterprise Data Catalog, Axon, Data Privacy Management and IDQ. Our expertise and unique implementation methodology allow customers to deploy these solutions quickly, maximizing their ROI while achieving tighter compliance standards. For 2017, ASP and Informatica reached new heights together helping new and existing clients reach their data management and governance goals. As a result, ASP was recognized as Informatica's 2017 Data Security Partner of the Year.

Silwood and ASP have joined forces to combine Silwood's approach to self service metadata discovery with ASP's ILM and Data Governance solutions. The combination provides speed and accuracy with all of our ERP/CRM implementations.

Cap Gemini and ASP have joined forces to combine Cap Gemini's expertise in application management with ASP's ILM and ILG solutions to provide data management services for Cap Gemini's most demanding clients.

Redapt and ASP have joined forces to leverage ASP's data governance solutions to complement Redapt's world-class data center infrastructure and cloud solutions. With this combination, customers can now enjoy scalable data governance solutions either on premise or in the cloud.